• Wines, Winery, Hospitality
The most awarded wines of Tenuta Carretta
Reading time in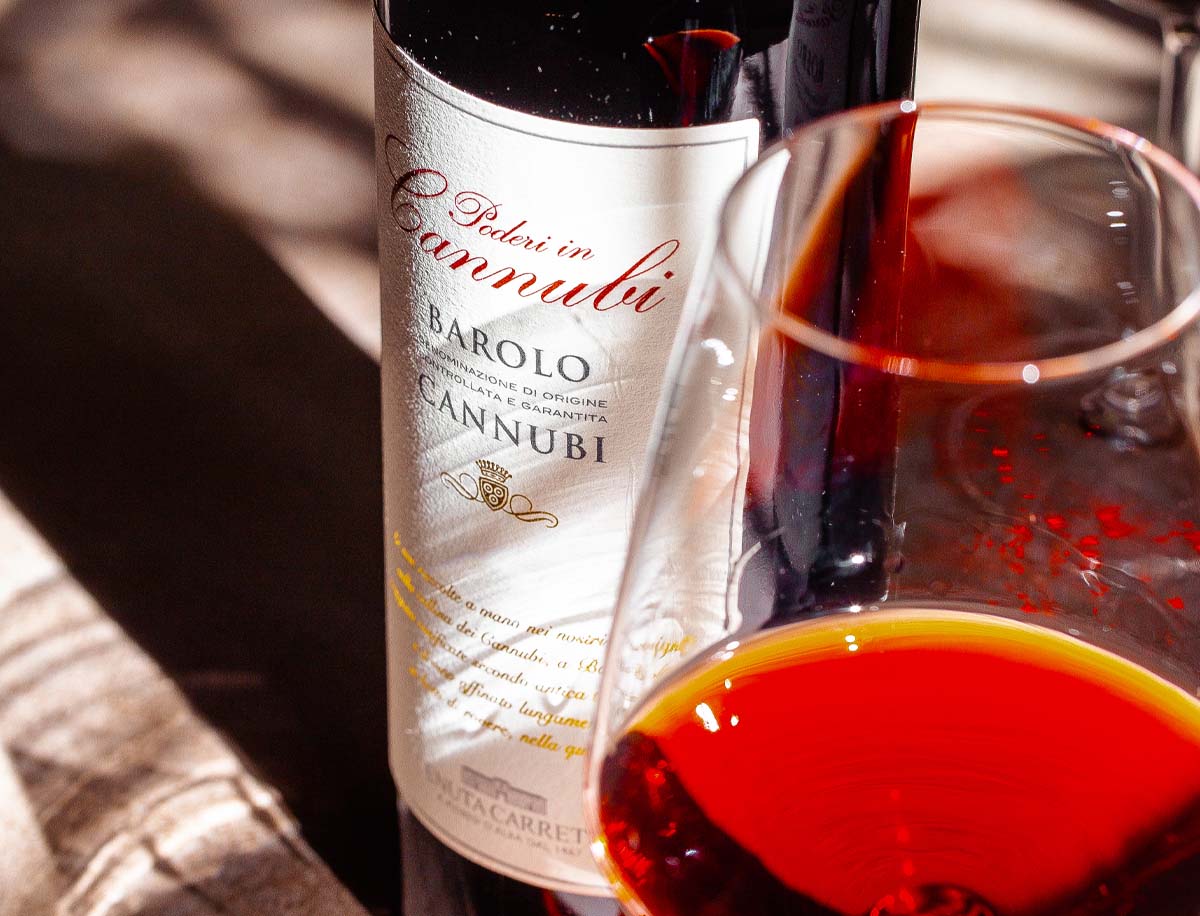 It is with  pride and joy that we share some of the recognitions we garnered from international critics this 2022.

The excellent performance in 2021 is confirmed this year as well: an acknowledgement of our steadfast commitment to uphold quality. We can certainly affirm that Tenuta Carretta's wines are in excellent shape and have conquered the top ranks.
Among the most remarkable results, we should mention the pearl of the Langhe – Cannubi Barolo Riserva 2016 – that obtained 96 points from Apstein On Wine and 95 from James Suckling. The crus have also performed well: Cascina Bordino Barbaresco Riserva 2016 received 94 points from Apstein On Wine, Bric Paradiso Roero Riserva 2018 gained 91 points from Falstaff and Cascina Ferrero Barolo 2017 scored 93 from James Suckling. We should also mention Podio Langhe Nebbiolo 2020, which was given 92 by James Suckling, as well as Cayega Roero Arneis 2020, which scored 93 from Apstein On Wine, confirming its status as one of the most appreciated Arneis in the world.
Discover our most awarded wines
Barolo Riserva Docg Cannubi "Collezione Rag. Franco Miroglio" 2016
Jamessuckling.com – 95
Bibenda – 5 grappoli
I vini di Veronelli – 3 stelle oro
Barolo Docg "Cannubi" 
Annata 2016 – Apsteinonwine.com – 96
Annata 2016 – Winereviewonline.com – 96
Annata 2017 – Jamessuckling.com – 92
Annata 2017 – Falstaff.at – 90
Barbaresco Riserva Docg "Cascina Bordino" 2016
Apsteinonwine.com – 94
Falstaff.at – 92
Jamessuckling.com – 90
Guida Essenziale ai Vini d'Italia – 94
Roero Riserva Docg "Bric Paradiso"
Annata 2017 – Apsteinonwine.com – 93
Annata 2017 – Winereviewonline.com – 93
Annata 2017 – Jamessuckling.com – 90
Annata 2017 – The Drinks Business – Gold medal
Annata 2018 – Falstaff.at – 91
Roero Arneis Riserva Docg "Canorei"
Annata 2017 – Apsteinonwine.com – 92
Annata 2019 – Jamessuckling.com – 92
Barolo Docg "Cascina Ferrero" 2017
Jamessuckling.com – 93
Barbaresco Docg "Garassino" 2017
Apsteinonwine.com – 93
Barbera d'Alba Doc Superiore "Bric Quercia" 2018
Falstaff.at – 91
Roero Docg Arneis "Cayega"
Annata 2020 – Apsteinonwine.com – 93
Annata 2021 – Jamessuckling.com – 90
Annata 2021 – Falstaff.at – 90
Langhe Doc Nebbiolo "Podio" 2020
Jamessuckling.com – 92
Apsteinonwine.com – 91
Falstaff.at – 90
Alta Langa Docg "Airali" Pas Dosé 2018
Falstaff.at – 91