• Winery, Hospitality, Wines
Quattro Quarti: revealing Tenuta Carretta's "constellation of elegance"
Reading time in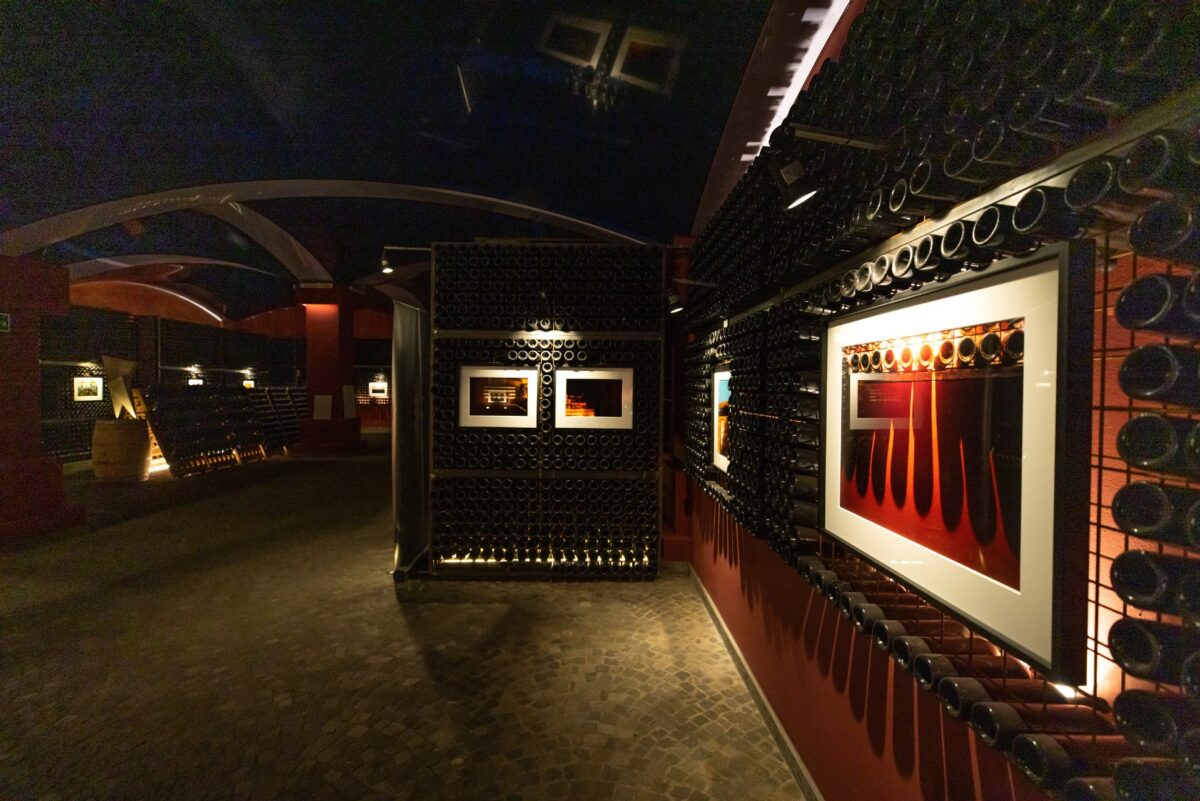 Until the end of autumn, Tenuta Carretta will host the Quattro Quarti exhibit: a collection of photographs that light up the estate's "constellation of elegance" and unveil the mosaic of stories behind one of the most iconic wineries in Piedmont.
---
QUATTRO QUARTI | THE EXHIBIT
Heraldry is the science that studies and analyzes armorial insignia. According to this discipline, one's nobility can be measured based on the quarti, or the number of parts in which a shield is divided. These elements can be found in coats of arms that presented symbols of a family dynasty, each occupying one quarter. A coat with quattro quarti (four quarterings) means that the family is of noble origins: both generations of paternal and maternal grandparents had "blue blood".
Tenuta Carretta has a noble history that dates back to 1467. This is precisely what the Quattro Quarti exhibit wants to portray through the «noble quarterings» of the contemporary winery: wines, vineyards, the estate and the people.
Four young photographers (Aarón Gómez Figueroa, Sylvia Tomcsak, Laura Vaelimaeki and Jesse Dart) offer us four different glimpses to this history. Four different styles and four distinct themes bring the numerous souls of the Tenuta to life.
The result is a mosaic of stories and colors revealing a wide range of possible experiences. A collage of striking shots and emotions, of sparkling revelations that can be observed together as one: a complete picture that is so much more than the sum of the individual parts.
Through Quattro Quarti, Tenuta Carretta is divided and put back together to create that «constellation of elegance» which hails the winery as one of the most important gateways to the wonderful lands of Roero and Langhe. Tenuta Carretta is not only a historical site to see, but an open and exclusive space that offers a full experience. Wine tasting in the underground cellar; trekking among the vineyards along the Grape's Road; Michelin-starred dining experience; warm hospitality in the noble residence and affiliated facilities such as the Villa Garassino country house nestled amidst Barbaresco vineyards and Locanda in Cannubi, a symbol of fine local gastronomic tradition.
---



---
INFO AND CONTACTS
Quattro Quarti
September 2022 – Autumn 2023
Tenuta Carretta | Località Carretta, 2
12040 Piobesi d'Alba (CN)
The exhibit can be visited during the opening hours of Tenuta Carretta's Wine Shop.
For more info: Tel: +39.0173.619119 | Email: shop@terremiroglio.com
Photographers
Aarón Gómez Figueroa – photographer and curator
Sylvia Tomcsak – photographer
Laura Vaelimaeki – photographer
Jesse Dart – photographer