• Winery, Hospitality, Wines
Portraits of Tenuta Carretta: Gaia Manno
Reading time in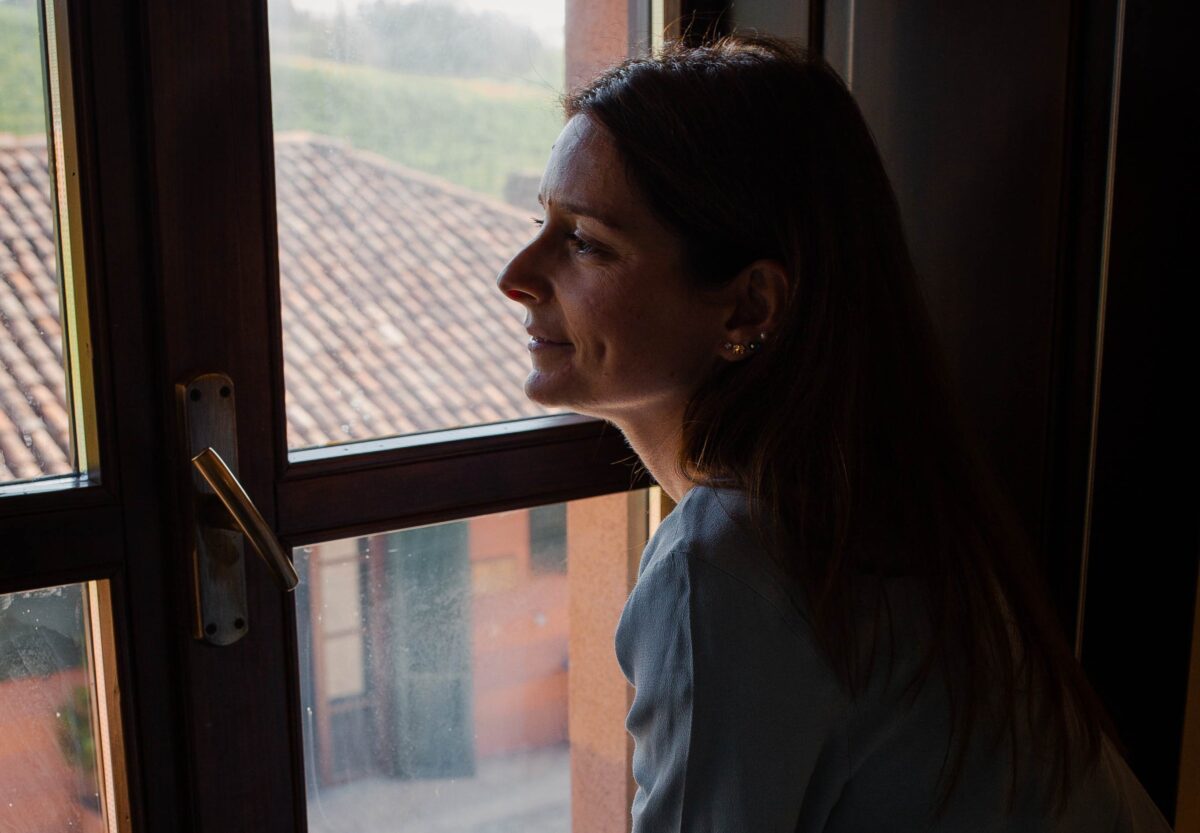 Born in1985 and originally from Guarene, in Roero, Gaia Manno has been working in Tenuta Carretta since 2011. She oversees hospitality, back office, marketing, relationship with wine guides and the preparation of stands for fairs. She is a cheerful and versatile person who has trained to work in tourism. She loves to cook and experiment with unusual food and wine combinations. «In my free time, I also take care of my family, my son Gregorio and my husband Stefano» she jokingly adds.
Gaia, how did you get to Tenuta Carretta?
After attending a professional institute for tourism in Alba, I enrolled in the Faculty of Foreign Languages and Cultures for Business and Tourism, in Genoa. It was a wonderful time: I am in love with Genoa – with its caruggi and its flavors – and I confess that, after studying, I was sorry to be leaving. Back in Langhe, I worked for the Enoteca Regionale del Barbaresco and, finally, in 2011 I seized the vacant post in Tenuta Carretta's hospitality department. I met the Miroglio family on that occasion… and here I am.
What prompted you to work for Tenuta Carretta?
I was amazed by the Tenuta's history, which dates back to 1467. A legacy that is not grubby nor one that looks to the past. The Miroglio family, who now owns the estate, continues to invest, and innovate: they are true entrepreneurs who firmly believe in the territory, demonstrating how to enhance Tenuta Carretta's centuries-old heritage.
You largely work with foreign trade, what strikes them most when you talk about Tenuta Carretta?
I noticed that focus on sustainability has become a fundamental matter. The approach to environmental issues is a sensitive topic overseas: they are not only interested in certifications, but also in the good practices that are truly implemented. For example, people frequently ask us about our participation to The Green Experience. It is a certification concerning local viticulture, but is also an opportunity to show how Tenuta Carretta conducts vineyard operations, the agronomic practices adopted, the attention and good practices that (we must proudly say) the winery "carries out" every day.
Just like with all the other people we interviewed, we're asking you to tell us your favorite label.
I've come prepared: my favorite wine is Podio Langhe DOC Nebbiolo. I love simple wines, but not simpletons: I prefer labels that I can enjoy every day and still be able to get something more. That is Podio: a surprising Langhe Nebbiolo, easy to drink but endowed with an outstanding character.