• Winery, Hospitality, Wines
Assaggi in Tenuta – 14 maggio 2023 – Save the date!
Reading time in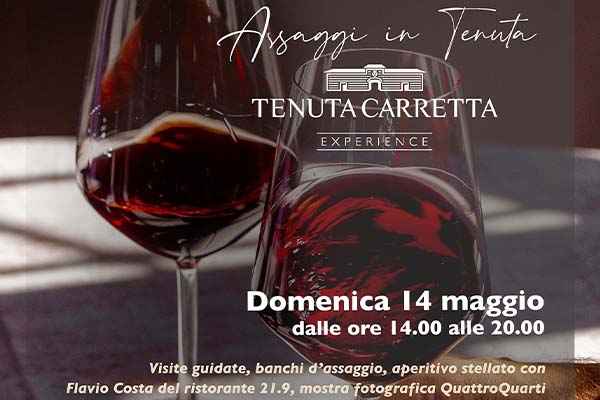 Sunday 14 May 2023, don't make any commitments: Tenuta Carretta is preparing to host "Assaggi in tenuta".

From 14.00 to 20.00, the Piobesi d'Alba cellar will open its doors to enthusiasts, wine tourists and the curious who want to learn about the new vintages of Tenuta Carretta wines. A real "EN PRIMEUR" appointment, which will offer the public the opportunity to get to know the labels that will be presented on the market during the year.
The program will be defined shortly: it includes gifts for visitors, guided tastings throughout the afternoon, a visit to the "Quattroquarti" photographic exhibition and, towards the evening, the inevitable signature pairings with the dishes of La via del Sale, the bistro-project by by Flavio Costa, starred chef of the 21.9 restaurant.
"Assaggi in Tenuta"
14 maggio 2023 | Tenuta Carretta, Piobesi d'Alba
dalle 14.00 alle 20.00

(Monday 15th May "Assaggi in Tenuta" will be dedicated to the trade and sector operators)