• Winery, Hospitality, Wines
Tenuta Carretta Presents Its «Signature Labels»
Reading time in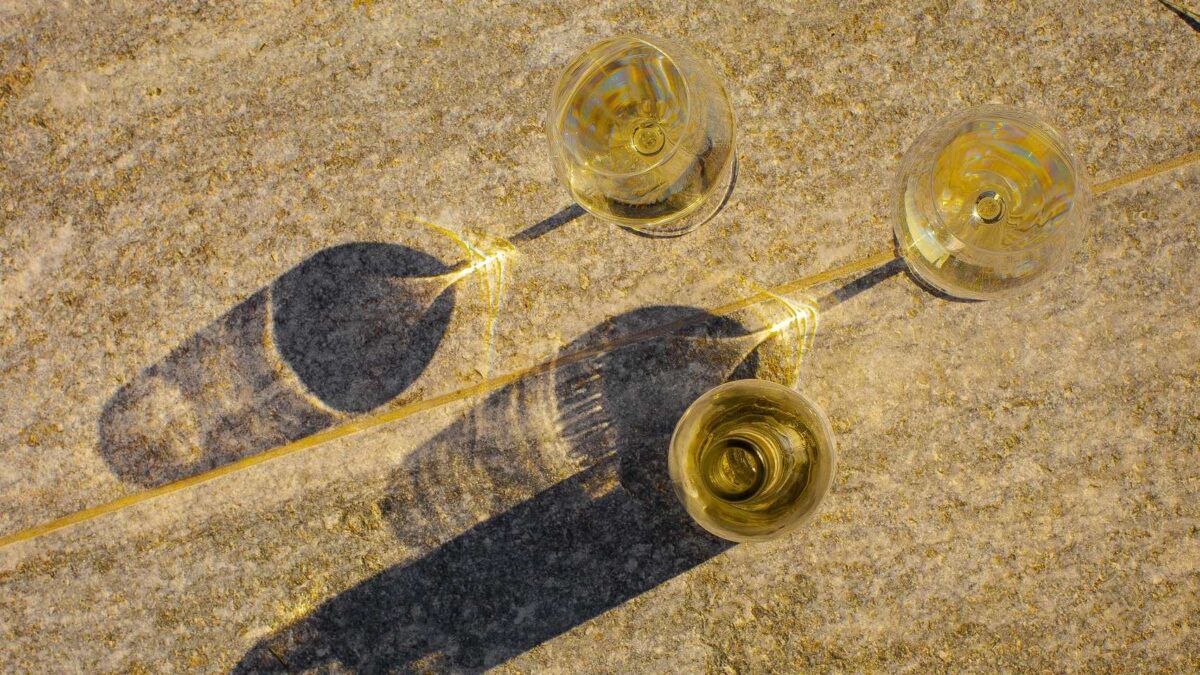 The winery from Piobesi d'Alba launches three new labels featuring artworks by Rosetta Avalle: a tribute to the territory's vocation that converges with human experience.
Over the past year and a half, the wine range has undergone significant revival. Specifically, the «Superiore» designation has been introduced for three "single vineyard" wine labels that were already part of Tenuta Carretta's range: Bric Quercia Barbera d'Alba, Tavoleto Nebbiolo d'Alba and Il Palazzo Dolcetto d'Alba. Furthermore, to commemorate the Tenuta's 555 years of history, a new line of premium wines has been officially introduced under the name «Signature Labels».
These wines are both a challenge and a tribute to the Nebbiolo and Arneis grape varieties, which played a central role in the enological revival of Roero. But also included is an intriguing variety like Riesling Renano, which began its diffusion in Alta Langa back in the 1970s and has since become a respected symbol of the territory.
The «Signature Labels» are three wines that highlight the exceptional union of soil, climate, grape variety and human expertise. Defined as «signature labels» for their distinct and innovative technical nature, but also, because they bear the work of an artist like Rosetta Avalle, whose creative genius has manifested itself in many fields. A painter and sculptor, she hails from the same territory from which these wines originate: Avalle has skillfully conveyed a unique and original look on the feminine essence, in a continuous pursuit of its representation. The line is an ode to a dear friend of Tenuta Carretta (Rosetta Avalle shared a profound friendship with Ivana Brignolo Miroglio) three years after her passing, with three wines endowed with great quality and personality.
Alteno della Fontana Roero Arneis Riserva Docg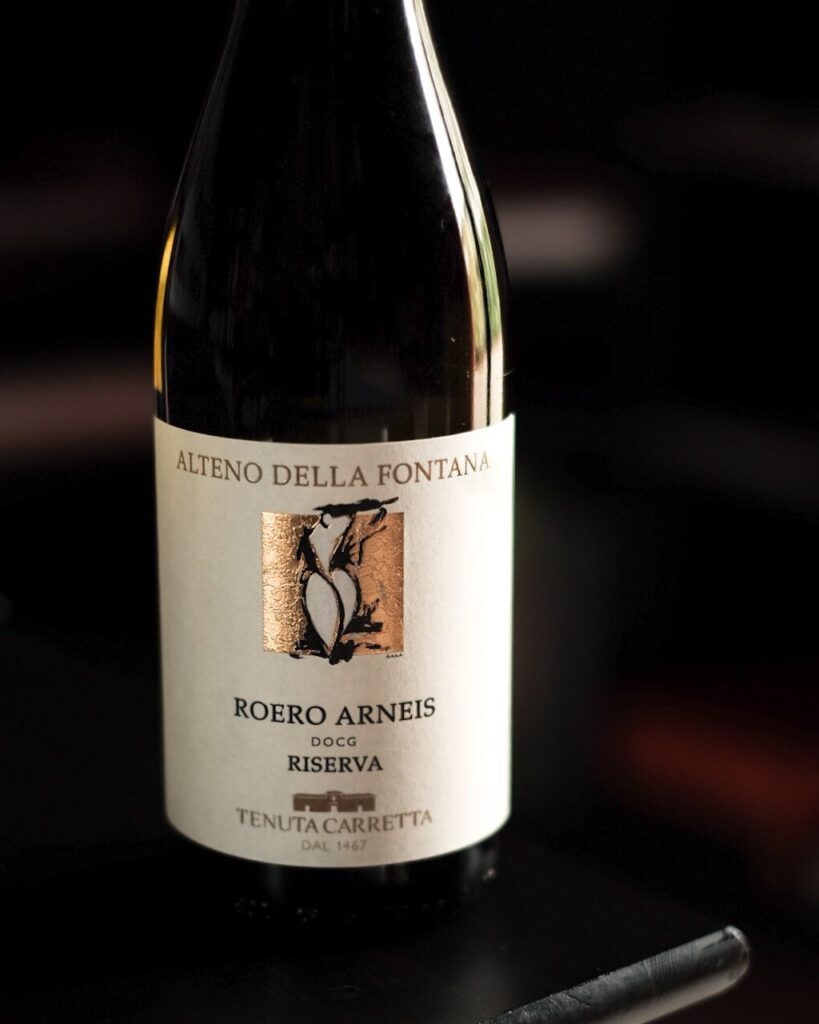 This remarkably elegant Roero Arneis DOCG is named after its plot of origin – «Alteno della Fontana» – first mentioned in a division deed dating back to 1594 between two members of the Damiano family, who owned Tenuta Carretta until 1811. 
Made from whole-pressed Arneis grapes fermented on fine lees in stainless steel tanks for at least 24 months, during which monthly batonnage is performed to enhance the wine's flavor and structure. After bottling, it undergoes further aging in the bottle for a minimum of 24 months. This is how an enticing wine is born, with broad aromas of flint, hints of grapefruit, ripe white fruit, and dried flowers. Sapid and pleasant, full and harmonious: a fine example of an Arneis Riserva that lives up to the variety's former moniker of «Nebbiolo Bianco».
Campofranco Langhe Doc Riesling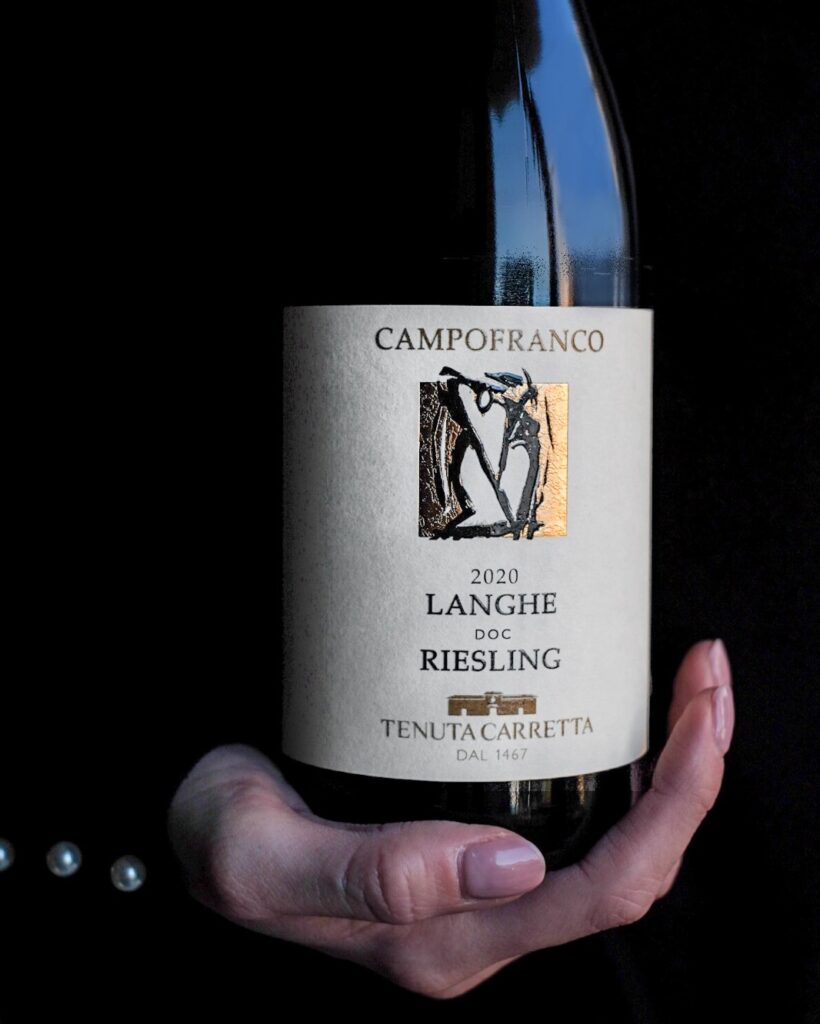 Recently awarded as the best Piedmontese Riesling and the third-best Riesling in Italy at the National Riesling Competition in Naturno, South Tyrol, Campofranco is a wine with extraordinary varietal characteristics. Fresh, elegant and aromatic, the wine masterfully combines intense mineral aromas – typical of the grape variety – with excellent acidity, resulting in a lively and enjoyable drink.  
Riesling Renano is a noble grape, likely originating from the Mosel region, and has found a few chosen areas in Italy. The Alta Langa, where it has been studied experimentally since 1975, is certainly one of these.
Campofranco comes from a plot cultivated at 600 meters, in Cissone. The soft sedimentary soils have marine origin, unlike those found in Riesling's original home in Mosel, which are rocky and not particularly deep. But the important difference is given by the microclimate of the Alta Langa: a territory characterized by little rain and remarkable lack of water resources towards the south-west exposure. This is also the main reason the Campofranco vineyard has been designed with a prevalently northern exposure: this allows the vines to enjoy cooler temperatures and naturally preserve moisture in the soil. The altitude contributes to slow down vegetative development, prolonging harvest period and endowing Campofranco with an intriguing personality.
Cuvée San Rocco Nebbiolo d'Alba spumante Doc Rosé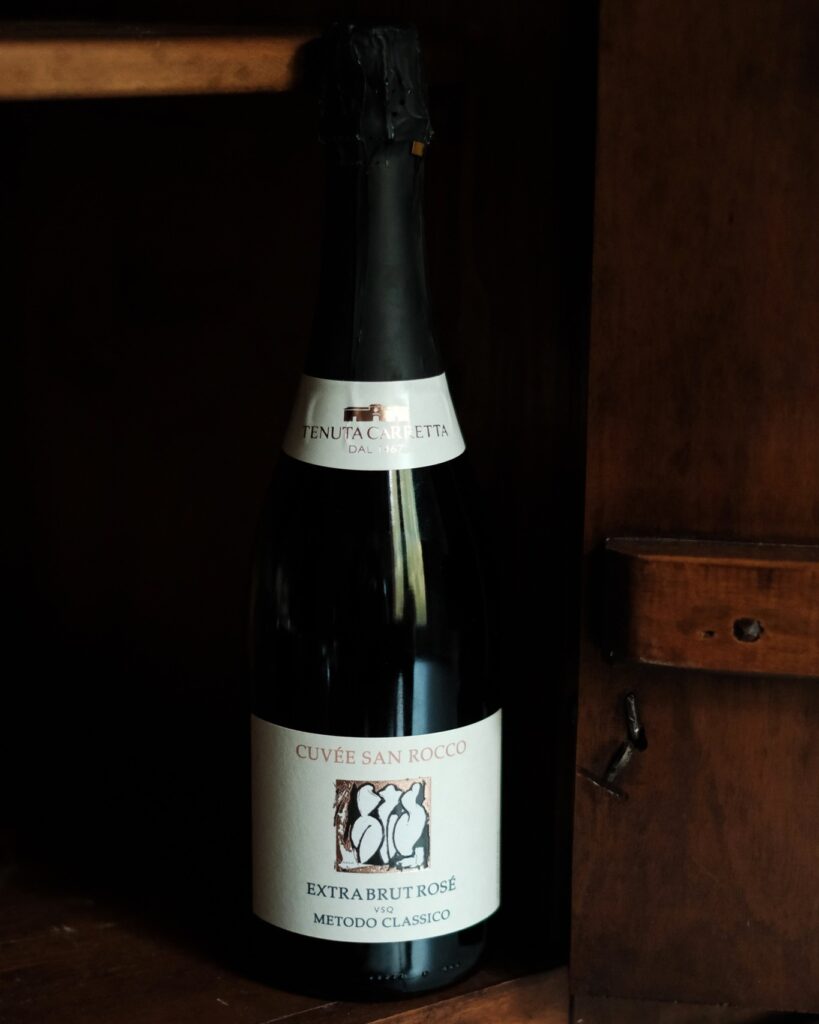 Cuvée San Rocco is one of the rare examples of a sparkling Nebbiolo d'Alba Rosé currently available in the market: a Metodo Classico wine exclusively made from Nebbiolo grapes.  
Nebbiolo is undoubtedly the most famous grape variety used to produce the outstanding Langhe red wines. But this variety has always shown a certain versatility that has been appreciated since the 19th century, when it was particularly difficult to obtain wines that were capable of enduring long aging. It would sometimes occur that those who vinified Nebbiolo maintained a certain amount of residual sugar in the wine to make it more pleasant and reduce the characteristic tannic impact on the palate. The wine thus obtained was refermented in the bottle, yielding a sweet and slightly sparkling wine.
Tenuta Carretta's new Cuvée San Rocco Rosé is inspired by this tradition, transforming it into an extraordinary sparkling wine. We chose to use grapes from the vineyards of San Rocco Seno d'Elvio, a hamlet near Alba that is particularly suitable to the cultivation of Nebbiolo. We opted for the Metodo Classico vinification process: slow refermentation in the bottle following the addition of yeasts (as it was done in the past).
The result is a sparkling Nebbiolo d'Alba Rosé: extremely elegant, pleasantly dry and decisive, unveiling remarkable structure and personality. Perfect for the entire meal, this wine is ideal with crustaceans, fish dishes and risottos.