• Winery, Hospitality, Wines
Portraits of Tenuta Carretta: Giampiero Gallesio
Reading time in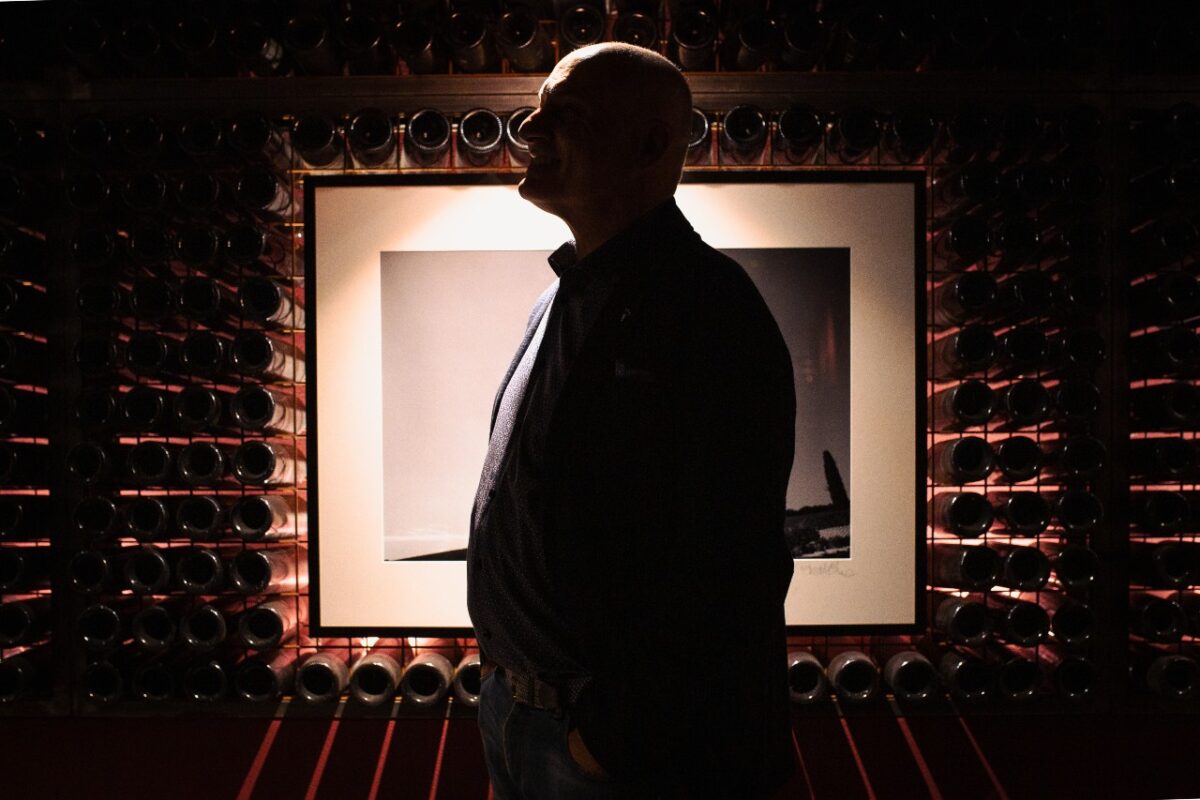 Born in 1962, with long experience in the large-scale retail trade sector, Giampiero Gallesio is the Area Manager of Tenuta Carretta for the North-West, Central and Southern Italy.
Right shoulder of Marco Sassano (Italian Sales Director), he is entrusted with the not easy task of coordinating the sales network, conducting support, preparing documents, price lists and, above all: «keeping the agents on track, constantly updating them and them to feel the company's presence when they need it most."
Giampiero, what is your background?
On the field, I might say. I cut my teeth working in the supermarket sector. I started as the manager of a Conti store, a historic Italian large-scale retail brand that has now disappeared. I then moved on to work with Generali Supermercati and finally with Carrefour, again as Area Manager. And then I did something crazy…
Which?
I thought about starting my own business. I have created my own network of sales points between Turin and Monferrato. Together with my wife Elisabetta we managed four supermarkets between Moncalieri, Costigliole d'Asti and Mombercelli. A crazy job, which took up an unimaginable amount of time. Until I decided to change my life, again. To get closer to the family and have a little more time to spend with my daughter Emanuela.
Is that when you came into contact with Tenuta Carretta?
I decided to take a sabbatical, but it only lasted a few months (laughs ed.). Through some acquaintances I came into contact with Malgrà: they were looking for someone to help them with the commercial part. It was 2012 and I was back on track. In the meantime, Malgrà was about to be purchased by the Miroglio family who, later, chose to have me work for Tenuta Carretta. And here I am.
What do you remember about your first day of work in Piobesi d'Alba?
I had already been passionate about wine for some time and chose the bottles for the wine & spirits departments of my supermarkets with great care. The Tenuta Carretta brand was not new to me. But when I arrived in Piobesi for the first time I said: «Damn, I didn't know we had a Château in the Roero!». I literally turned pale and said to myself, this company has what it takes to become great.
What do you like most about your job?
Dealing with agents is a constant challenge. I have to constantly update myself, put myself out there, learn new strategies, and not take anything for granted. Together with Marco Sassano we understood that training is the basis of everything: we therefore dedicate a lot of time to updating and supporting our sales network.
As usual, we ask you too: what is the Tenuta Carretta wine that you carry in your heart?
Currently, it is Campofranco Langhe Doc Riesling. Since 2020, when the first experimental winemaking began, I was lucky enough to taste it: how wonderful, it was a real revelation! Today Campofranco was awarded the best Riesling in Piedmont, the third in Italy. Mauro Uliassi (three-starred chef of the restaurant of the same name) has just chosen it for a special menu in which it is served by the glass: for a salesman like me this means that the wine "turns around" much more as it is not "lost" in the inside of a wine list. However, Campofranco has a flaw…
Oh yes?
It should be drunk in 10 years to reach perfection. But it's too good to wait.