• Wines
Campofranco 2021: The Latest Vintage of Our Langhe Doc Riesling Is Now Available!
Reading time in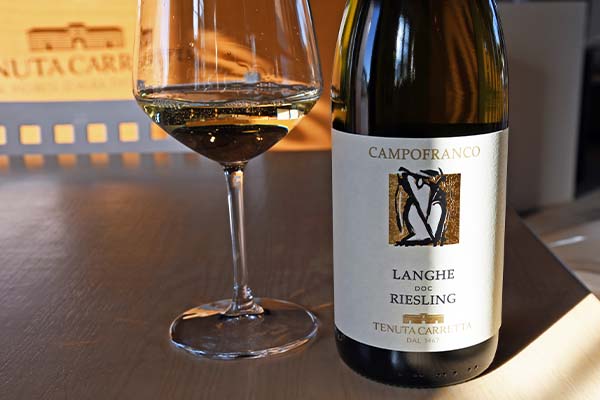 Aromatic, flavorful and bright – a vibrant picture of Alta Langa. This is Campofranco Langhe DOC Riesling 2021, made from Riesling Renano grapes grown at almost 700 meters asl. Campofranco embodies the joy of coming back to the winegrowing roots of the enchanting region of Alta Langa: a place where the hills seem to touch the sky, and the stony soils are the suitable home for Riesling Renano – a noble variety probably originating from the Moselle – since the 1970s. Fresh, fragrant and elegant, Campofranco 2021 expresses the perfect balance between the typical mineral notes of Riesling and a lively, irresistible acidity. 
 Among the most remarkable achievements of Campofranco Langhe DOC Riesling, we must mention its ranking 1st in Piedmont and 3rd in Italy at the National Riesling Competition held on June 18th in Naturno, South Tyrol, which awarded the best labels from the 2021 vintage.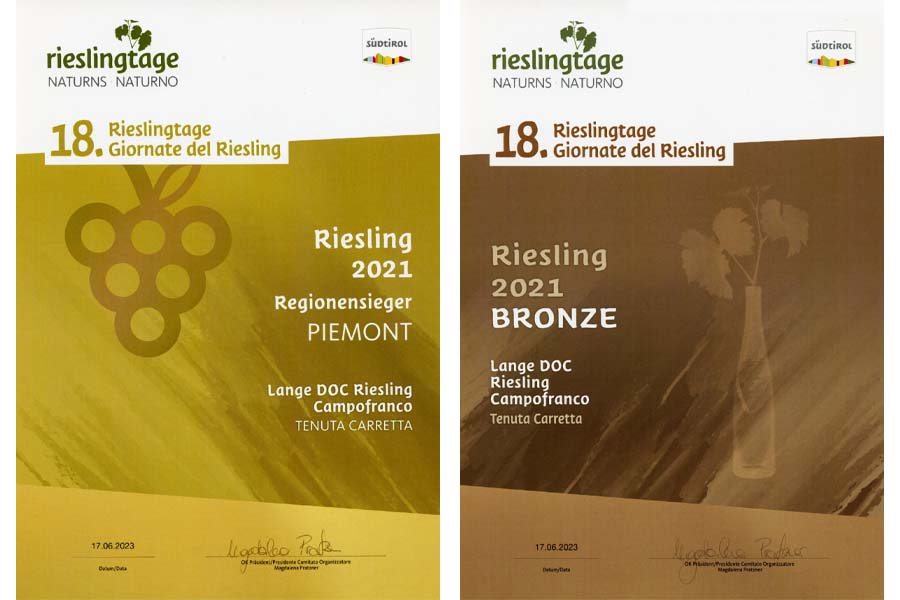 2021 experienced a snowy winter, with snow accumulating for up to 60 centimeters in the vineyards of Langhe. In spring, temperatures above average led to an early vegetative development. All varieties were in full bloom in the first week of June; the last two weeks of the month have been warm, registering temperatures within seasonal average, and experienced thunderstorms that brought 20-30mm of rain. A long, hot (but not torrid) and dry summer followed and continued until September, but with milder daytime temperatures. Harvest was carried out during the usual period, gathering remarkably healthy and ripe grapes exhibiting perfect conditions that are rare to come by.