Here Are Our Award-Winning Wines
Reading time in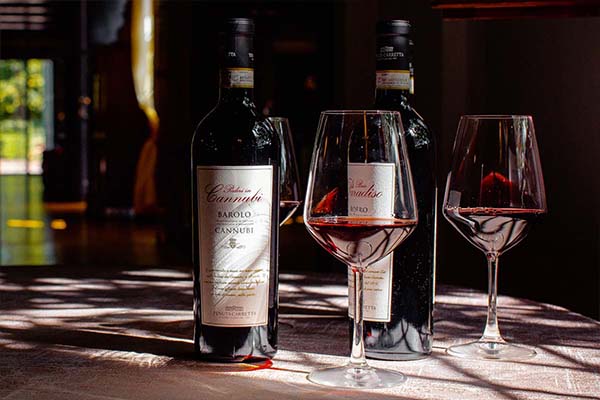 As this year comes to a close, we are thrilled to share a selection of the remarkable ratings we received from the national and international press in 2023.
Among the various recognitions, we must mention some that have made us particularly proud: Cinque Grappoli given by Guida Bibenda to Barolo Cannubi 2018 and Tre Stelle oro awarded to Barolo Cannubi Riserva Collezione Rag. Franco Miroglio 2017 by the Guida Oro I Vini di Veronelli 2024. These achievements are fruit of the admirable effort of our entire team, of whom we are extremely proud.
Moving on to international recognitions, we also received numerous excellent ratings. James Suckling awarded scores exceeding 90 points to 14 of our labels, including 93 points to one of Tenuta Carretta's new releases this year: Roero Arneis Riserva Alteno della Fontana 2018.
From the most prestigious Cannubi cru, we have Barolo Cannubi Riserva 2017, which received 96 points from Decanter, and Barolo Cannubi 2017, which earned 93 points from James Suckling.
We should also mention Tenuta Carretta's other outstanding crus: Roero Arneis Riserva Canorei 2020 (92 points from The New Wine Review and James Suckling) and Roero Riserva Bric Paradiso 2018 (90 points from Wein.plus). Excellent results were also achieved by Barolo Cascina Ferrero 2017 (90 points from Jeb Dunnuck) and Barbaresco Garassino 2019 (90 points from The New Wine Review).
Langhe Riesling Campofranco, which ranked 1st in Piedmont and 3rd at the Concorso Nazionale del Riesling, continued to garner acclaim, receiving 92 points from Falstaff. The German-speaking magazine also awarded remarkable scores to our sparkling wines: 91 points to Alta Langa Airali Brut 2019 and 90 points to Alta Langa Airali Pas Dosé 2019.
—
OUR BEST RATINGS
Cannubi Barolo DOCG Riserva Collezione Rag. Franco Miroglio 2017
decanter.com – 96
jamessuckling.com – 93
Cannubi Barolo DOCG
wein.plus – 91 (annata 2017)
jebdunnuck.com – 91 (annata 2017)
decanter.com – 92 (annata 2017)
newwinereview.com – 90 (annata 2017)
jamessuckling.com – 93 (annata 2018)
Cascina Bordino Barbaresco DOCG Riserva 2017
wein.plus – 93
jebdunnuck.com – 90
jamessuckling.com – 91
Wine Enthusiast – 90
Bric Paradiso Roero DOCG Riserva 2018
wein.plus – 90
Canorei Roero Arneis DOCG Riserva 2020
newwinereview.com – 92
jamessuckling.com – 92
Cascina Ferrero Barolo DOCG
jebdunnuck.com – 90 (annata 2017)
jamessuckling.com – 91 (annata 2019)
Garassino Barbaresco DOCG 2019
wein.plus – 90
newwinereview.com – 90
jamessuckling.com – 91
Cayega Roero Arneis DOCG 2022
jamessuckling.com – 90
Podio Langhe DOC Nebbiolo 2021
jamessuckling.com – 90
Cereja Langhe DOC Rosato 2022
jamessuckling.com – 90
Alteno della Fontana Roero Arneis DOCG Riserva 2018
jamessuckling.com – 93
Campofranco Langhe DOC Riesling 2021
jamessuckling.com – 91
Cuvée San Rocco Metodo Classico Extra Brut Rosé 2021
jamessuckling.com – 90
Airali Alta Langa DOCG Brut 2019
falstaff.at – 91
Airali Alta Langa DOCG Pas Dosé 2019
jamessuckling.com – 90
falstaff.at – 90