In the cellar
We exclusively vinify grapes harvested from our vineyards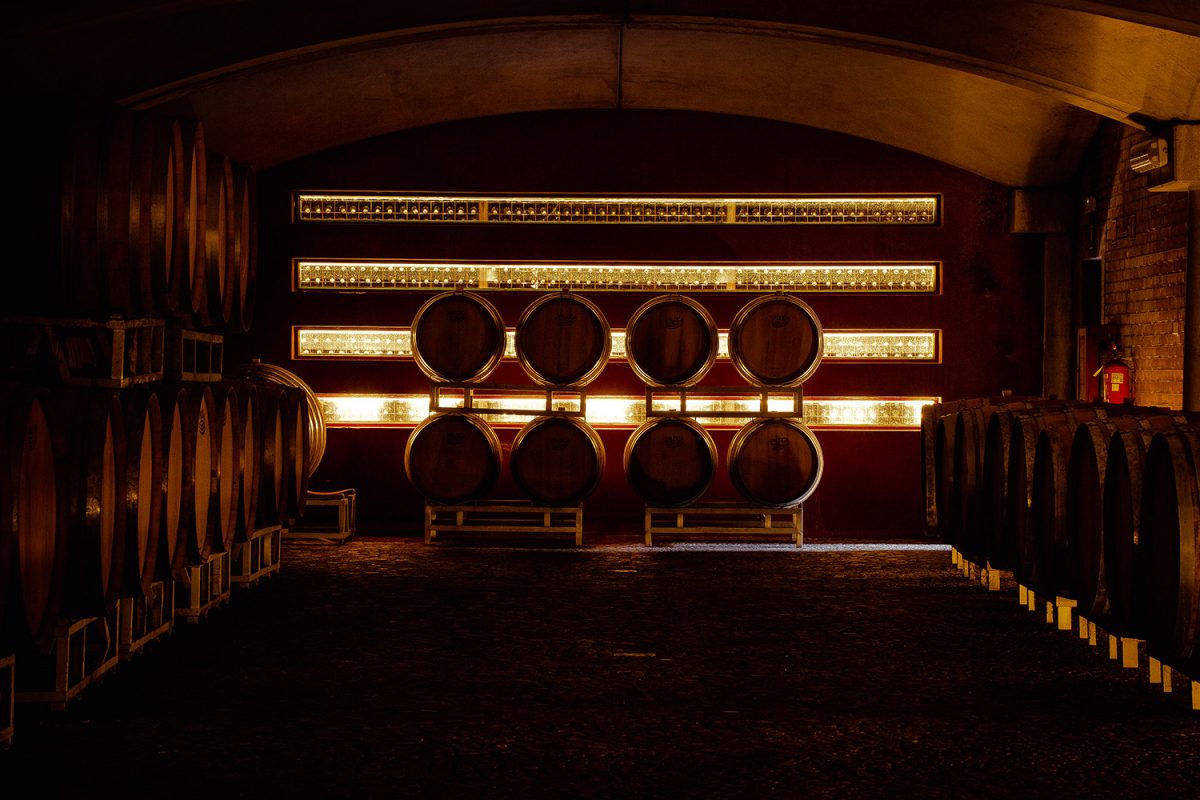 Manual harvest, slow pressing, balanced maceration: every phase of work has the aim of bringing to the bottle, conserving and expressing until the glass, the balance and harmony of the raw materials obtained in the vineyard.
Wine is a living food product. It requires proper care and attention as well as technical expertise for the best expression of the fruit, the structure and the aromas; to evoke emotions and pleasure.
To achieve these results, traditional practices are applied using the tools offered by the most modern technology, both in vinification and in ageing. The use of stainless steel tanks at controlled temperatures followed by Stockinger wooden vats is employed, and when necessary, oak barrels of different capacities and provenance are used.
The cellar was entirely rebuilt in the '90s. The current structure, built underground, is divided into two large areas: one dedicated to winemaking and bottling, the other reserved for the ageing of wine.
At the end of the cellar, an area designed for tasting was created.