The locations
The importance of territory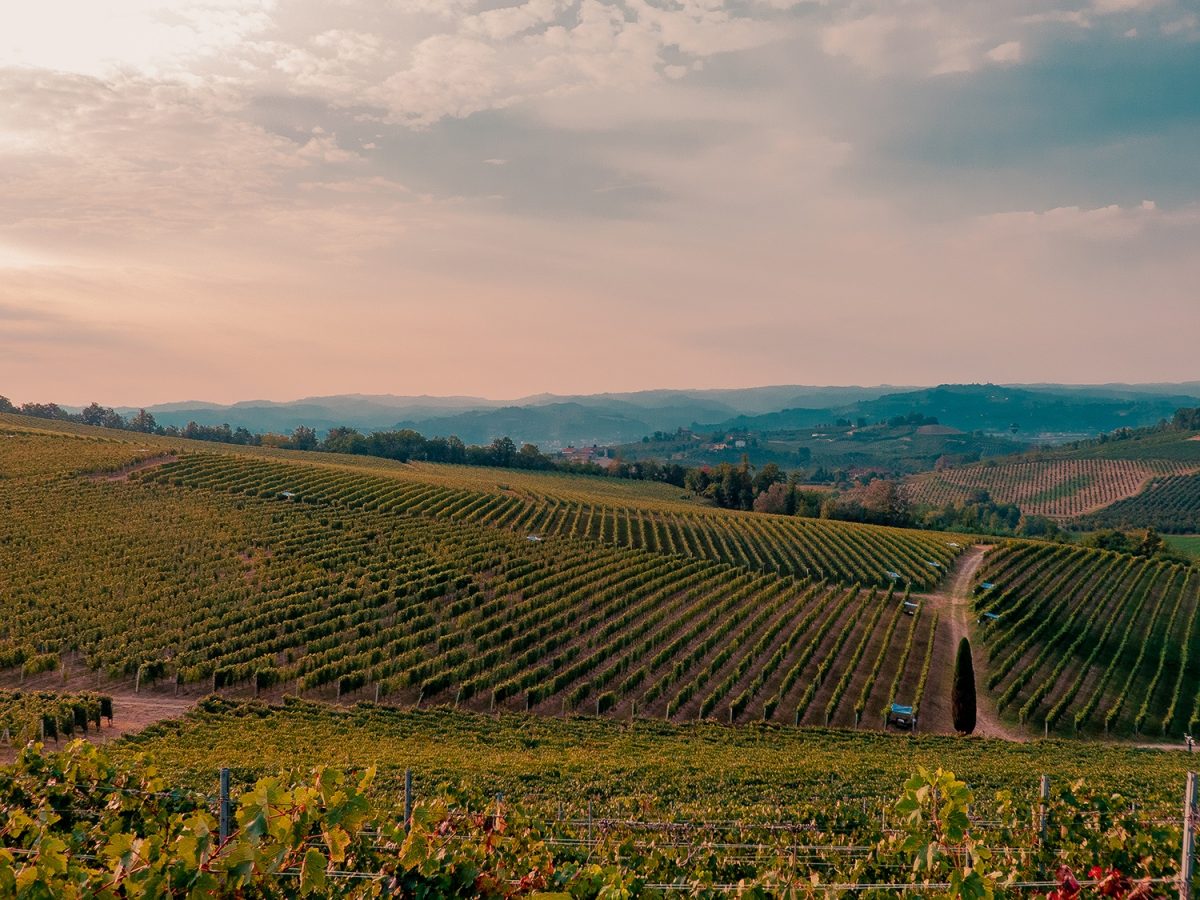 Tenuta Carretta is in Piobesi d'Alba, Roero, a hilly area north of the City of Alba and on the left bank of the Tanaro River. This is where the headquarters are situated, surrounded by just under 35 hectares of vineyards. To the south of the river lies the hills of the Langhe, where the other 45 hectares of vineyards are located, for a total of 80 hectares.
The soils of the Langhe
In the winemaking area of the Langhe (the so-called Bassa Langa) the landscape is characterized by marly hill reliefs, straight mountainsides with rounded ridges, and likewise valleys with parallel straight-line development. It is the area where the vineyard reigns supreme, while in the higher areas found to the south of the Ligurian Apennines alongside the pasture meadows and hazelnut woods, the vineyard area continues to expand, foremost for the production of the sparkling Alta Langa DOCG.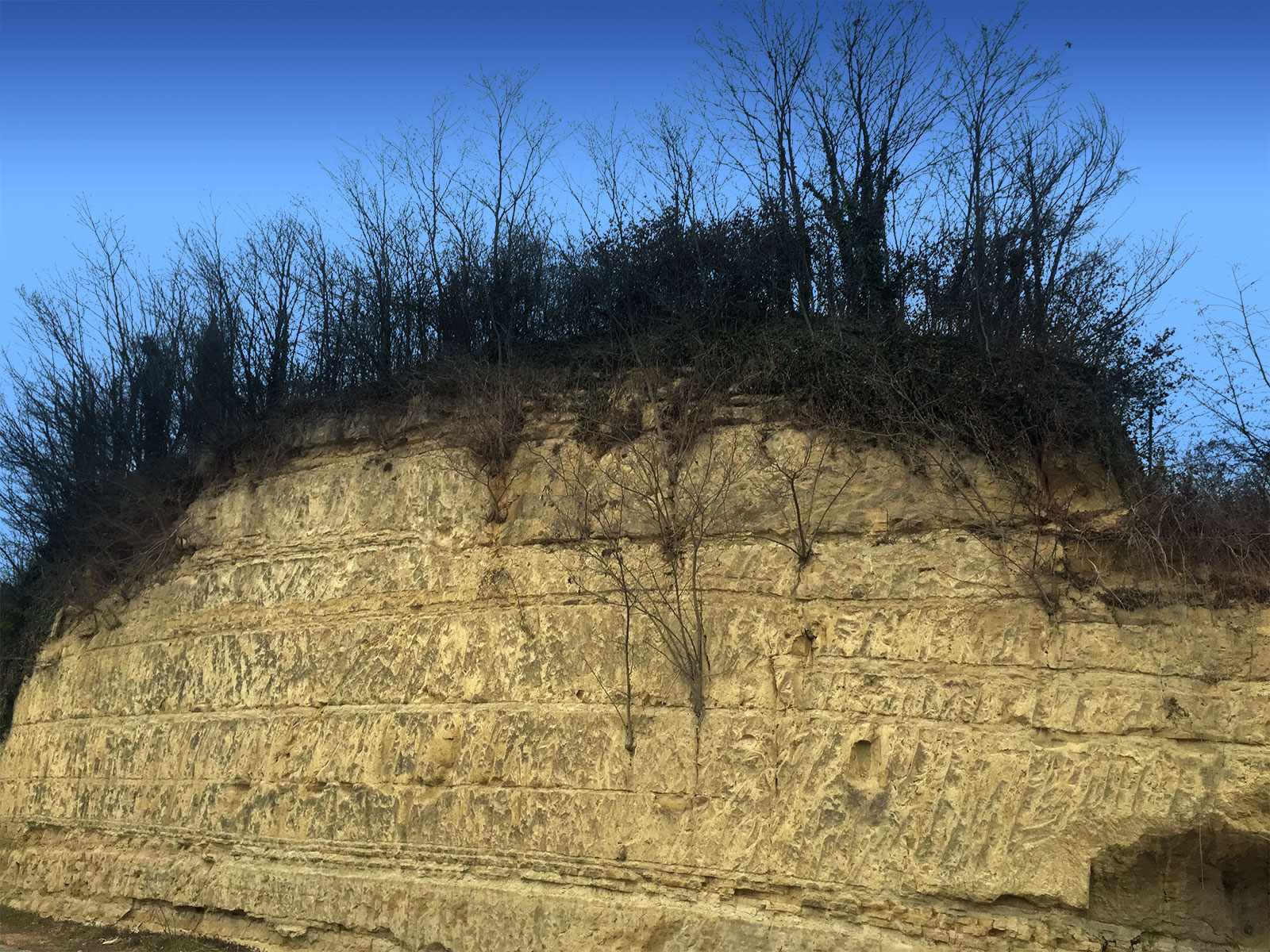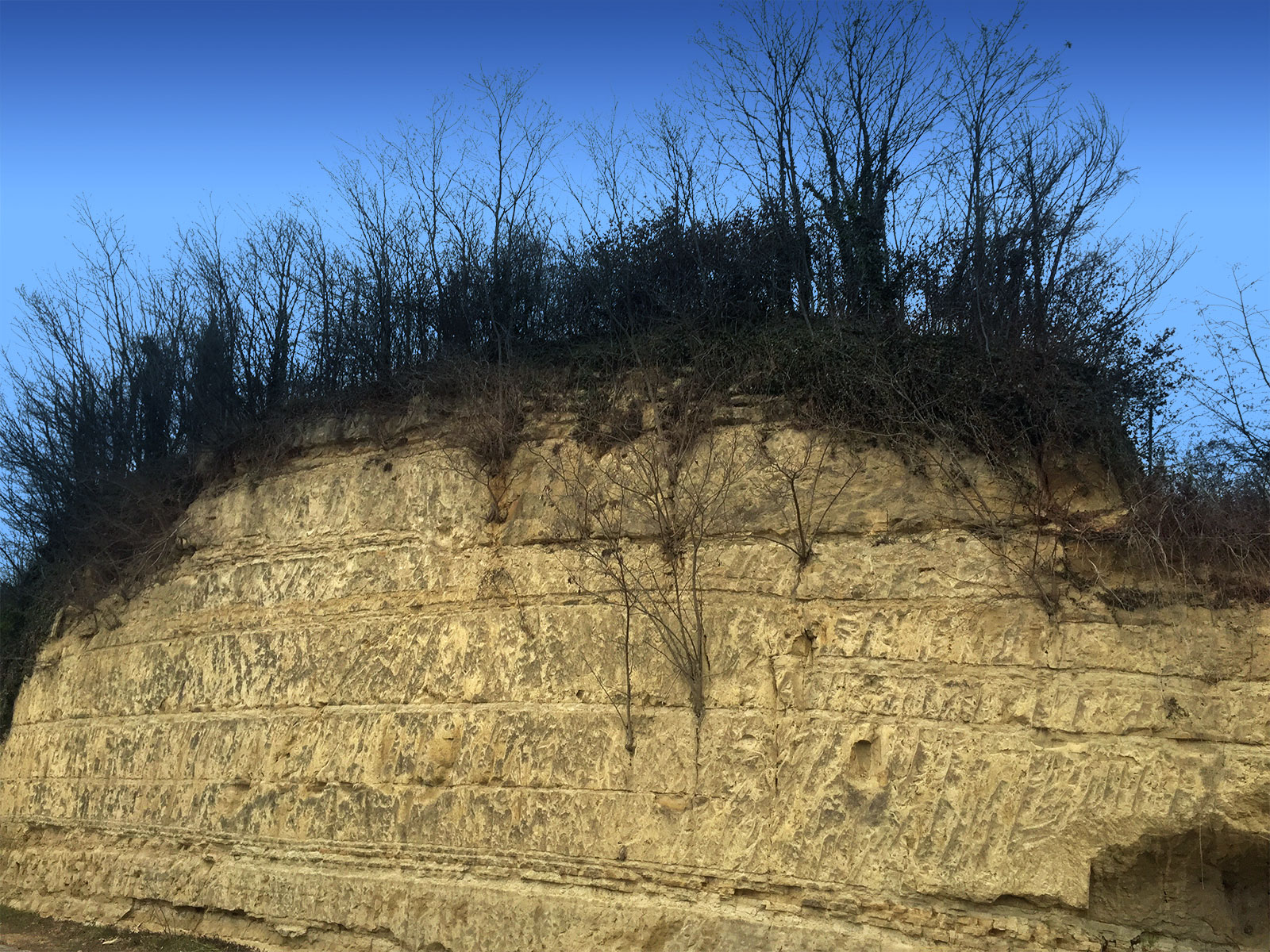 The soils of Roero
Roero appears as a less organized hill system, with steeper and rougher slopes, deep and straight valleys, sometimes with sloping peaks and loose rock faces due to natural erosion. Here the cultivation (vines, but also hazelnut and fruit orchards, as well as strawberry and vegetable gardens) alternate with impenetrable woods.
The unifying element of the Langhe and Roero is its stratigraphic geography, that is characterized by a powerful series of marly-arenaceous sedimentary debris and sedimentary rocks, deposited predominantly in the marine environment of the middle-upper oligocene period (around 30-35 million years ago) and is generally known as the 'Ligurian-Piedmontese Tertiary Basin.'
The soils of Roero are younger than those of the Langhe as it is the land that emerged from the waters of the ancient Padano sea later on during the Pliocene phase of the tertiary era. For these reasons, the terrains in Roero are generally softer with better permeability due to a percentage of sand that is higher.
The characteristic effects of the soil on the wines
The interactions between the soils, the microclimate and the diverse variety of vines combined with the limited number of grapes produced per hectare, give the wines unique characteristics: the sandier terrain are those that express more fragrant and elegant wines, and where instead the sand meets the more calcareous marl, the wines become more austere and better suited for long ageing.