• Winery, Hospitality, Wines
Distinguishing Between Nebbiolo d'Alba and Langhe Nebbiolo
Reading time in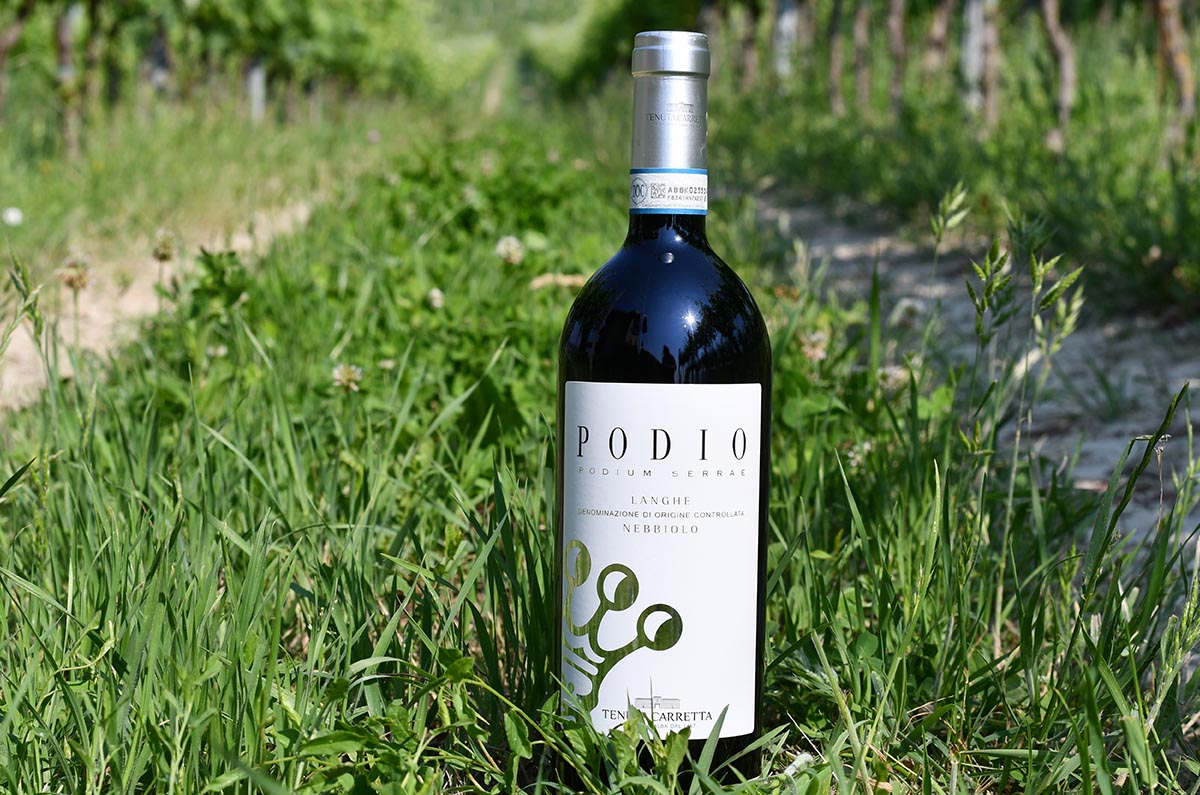 Not many people know the difference between Nebbiolo d'Alba and Langhe Nebbiolo.
So, what are the differences between Nebbiolo d'Alba and Langhe Nebbiolo, and why are there two different denominations within the supposedly same territory? And what are the perceptual characteristics of each type of wine?
Let's see this in detail.
THE DENOMINATION
Let's start from the name of the two wines. Nebbiolo d'Alba and Langhe Nebbiolo belong to two different denominations, each regulated by its own disciplinary. Both are Denominazione di origine controllata (DOC) wines. While Nebbiolo d'Alba has its own specific disciplinary, Langhe Nebbiolo is part of the wider «Langhe» denomination that regards «Nebbiolo» as a specification to the variety. Therefore, being a «Langhe» primarily implies belonging to a production area that is wider than that of Alba.
THE AREA OF PRODUCTION
 If the denominations are different, the territory where the grapes come from are also different. And this is the first fundamental distinction between the two. In extreme synthesis, we can say that Nebbiolo d'Alba can be produced from vineyards located within an area that lies near the city of Alba. This includes some municipalities of Langhe (such as Novello, Monchiero, Monforte d'Alba, La Morra, Roddino, Sinio, Diano d'Alba, Verduno and others), but also many municipalities of Roero between Alba and Montà d'Alba to the north; and between Bra and Govone towards west-east. Langhe Nebbiolo, on the other hand, can be produced throughout the Langhe and Roero territory, an area that includes 54 municipalities and has a much wider variety of soils and microclimates.
THE GRAPE VARIETY
As to the grape variety used, both Nebbiolo d'Alba and Langhe Nebbiolo are produced with Nebbiolo grapes, of this we can be sure. However, there is a difference: Nebbiolo d'Alba must be produced with 100% Nebbiolo grapes; while the Langhe Nebbiolo disciplinary allows the use of up to a maximum of 15% of other non-aromatic red grapes that are suitable for cultivation in Piedmont. This means that wine lovers can taste many different versions of Langhe Nebbiolo, based on the blends decided by producers. For example, Tenuta Carretta's Podio is a Langhe Nebbiolo made with Nebbiolo (85%) and Barbera (15%).
AGING
Aging is also different for these two wines. Langhe Nebbiolo – at least in theory – does not undergo a minimum period of aging. However, producers age Langhe Nebbiolo for at least 6 months from the date of harvest (adding another 4-6 months in the bottle) to let the grape mature properly, since Nebbiolo is a variety that reveals excellent expressions with time. The disciplinary does not provide indications regarding the use of barrels: this decision is left to the winemaker. On the other hand, Nebbiolo d'Alba has a minimum aging of 12 months from harvest. There is also a Superiore version of Nebbiolo d'Alba that must age for at least 18 months, of which 6 are spent in wood.
SPARKLING VERSION
To conclude this roundup, we must clarify one more thing. While there is only one Langhe Nebbiolo, there are four existing types of Nebbiolo d'Alba: a «basic» type (12 months of aging); a Superiore type (which, as mentioned, ages in wood for a longer period); a Nebbiolo d'Alba Spumante and a Nebbiolo d'Alba Spumante Rosé (both must age for at least 6 months).
CONCLUSION
In the end, Nebbiolo d'Alba and Langhe Nebbiolo are two wines with significant differences in terms of production area and organoleptic characteristics. Langhe Nebbiolo is not a wine that can be distinctively classified: it has a vast area of production, and vinification greatly depends on the producer's philosophy. It can be delicate and mellow, but also tannic and long-lived. Whereas Nebbiolo d'Alba possesses more rigorous traits: it is an elegant and fairly tannic wine that can become more austere and magniloquent in its Superiore version.
In any case, both wines are excellent examples of the potential of Nebbiolo, one of the most important and widely appreciated grape varieties in Italy and in the world.